Pois é... quem acompanha o blog nos seus quase dois anos, provavelmente deve conhecer Andy Mitchell, universitário inglês que tem mostrado cada vez mais talento a cada álbum produzido. Tudo começou com uma vontade própria de produzir um álbum... e assim o fez em seu quarto na faculdade. E depois o segundo. E agora o terceiro!!
Ele nos enviou o e-mail com os dados para acessar o terceiro álbum, entitulado "Of Nature & Minimal Means".
Com 11 faixas, eu (Fernando) posso com certeza dizer que ele se superou... e que realmente esperamos que ele comece a atuar, tocando suas músicas ao vivo... conversei com ele no msn e ele se mostrou uma pessoa bem simpática. Promessa minha e do Cássio (e de quem mais quiser se juntar): quando eu for para a Inglaterra, farei questão de tomar uma cerveja com ele.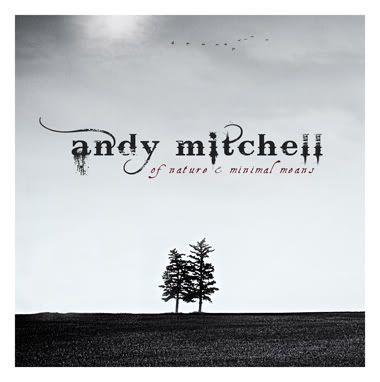 Tracklist:
01. Aspire
02. Why Remember Me?
03. The Way Of The Explorer
04. Wasteland
05. Fill The Shoes (Of A Better Man)
06. Live & Learn
07. Different Dawn
08. A Friend
09. All That I've Got
10. No Regrets
11. Real Life
Os links para download foram disponibilizados a partir do blog dele e não precisam de senha.
Como afirmamos mais uma vez, Andy Mitchell é um exemplo de que a música indie underground ainda está com tudo! Success, mate!! Cheers!!