The Upper Room é uma banda britânica que lançou o seu primeiro (e excelente) álbum "Other's Peoples Problems" em 29/05/2006. Destaque para
"Black and white"
,
"Kill kill kill"
e a linda balada
"Never come back"
. Para quem gosta de conhecer novos sons, este post é uma excelente oportunidade.
Aproveitamos o espaço para pedirmos desculpas pela demora em atualizarmos o blog, mas é que andamos um pouco atarefados com o dia-a-dia. Mas, não o deixaremos na mão, pois um excelente mega-post está por vir ainda esta semana.
Só mais um aviso: preparem os seus hd's para o post que faremos de aniversário do blog. Com certeza, vocês precisarão...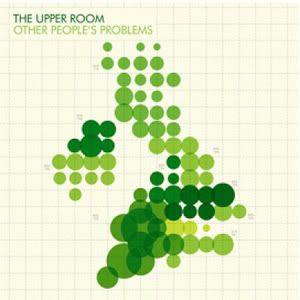 Tracklist:
01.All Over This Town
02.Black And White
03.Leave Me Alone
04.Your Body
05.Nover Come Back
06.Kill Kill Kill
07.Portrait
08.Once For Me
09.The Centre
10.Girl
11.Combination
12.Radio
Download
Senha/Password
:
britpoint