Excelente apresentação da banda, realizado no dia 12 de janeiro de 1985, no festival Rock In Rio. Concerto com os seus maiores sucessos, como por exemplo: Love of my life, We Will Rock You, I Want To Break Free, We Are The Champions, entre outros. Enfim, quem gosta muito de Queen, não pode deixar de baixar este grande show em vídeo.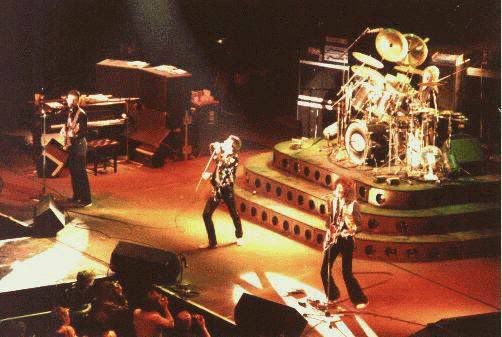 Setlist:
01.Tie Your Mother Down
02.Seven Seas Of Rhye
03.Keep Yourself Alive
04.Liar
05.It's A Hard Life
06.Now I'm Here
07.Is This The World We Created?
08.Love Of My Life
09.Brighton Rock
10.Hammer To Fall
11.Bohemian Rhapsody
12.Radio Ga Ga
13.I Want To Break Free
14.We Will Rock You
15.We Are The Champions
16.God Save The Queen
Senha/Password:
britpoint
Parte 01
Parte 02
Parte 03
Parte 04
Parte 05
Parte 06
Parte 07
Parte 08