Depois da recomendação do The Shore, pelo Cássio, continuaremos nossa saga de recomendações, sejam elas, britânicas ou não.
Eu (Luciana) recomendarei dessa vez, um cantor americano, da Carolina do Sul, que aos 34 anos já é considerado um dos artistas mais completos dos EUA. Aclamado pelo público e pela crítica, já foi elogiado por vários outros grandes artistas, incluindo Noel Gallagher, que inclusive disse que mudou seu jeito de ver Wonderwall após ver Ryan fazendo um cover da música, que valeu ao artista americano até um Grammy de Melhor Performance Solo de Rock.


O cantor já conta com uma discografia considerável, são 3 álbuns com a banda Whiskeytown, 7 álbuns solos e 3 com a banda The Cardinals. Nesse post teremos 2 álbuns da fase solo de Ryan, o primeiro deles: Heartbreaker de 2000 e o álbum que conta com o cover de Wonderwall chamado Love is Hell de 2004.
Myspace: http://www.myspace.com/ryanadams
Enjoy! ;D
Senha / password:

britpoint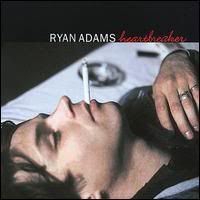 Download Heartbreaker
Download Love is Hell
Senha / password:

britpoint